People Choose TopData Search Because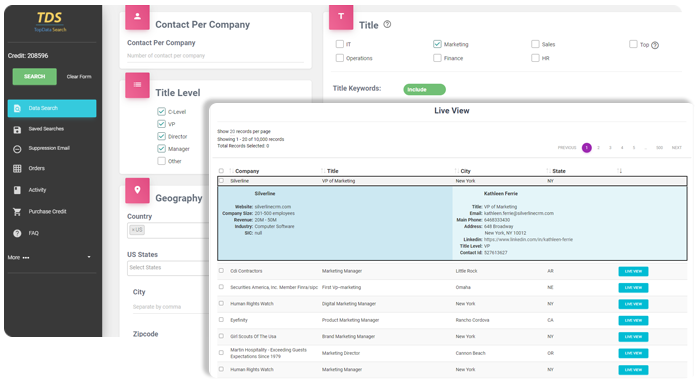 Pricing Options
No Credit Card Required to get an account and No annual contracts
Purchase credits when you need them and they never expire
Pay As You Go
Unlimited Searches
Buy record credits only when you need them.
Volume pricing as low as .10 per record.
Get a lower cost per record the more you buy.
TDS UNLIMITED
Unlimited Searches
Unlimited Live Viewing of Record
2,000 download credits per month included
Credits don't Expire
Month to month, no commitment required
Get your Free Account then purchase any volume of data, as needed.  Here are some pricing examples.