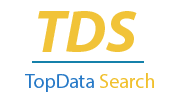 When you sign up for a subscription you get the benefit of bulk pricing with monthly payments.
For example if you want 2,000 records per month you get the same pricing as if you were buying 24,000 records all at once (12 months worth).  So instead of  $0.43/record for 2,000 records ($860/month), you would pay just $0.18/record ($360/month).
(cost per record may vary slightly over time, but these numbers were accurate when we wrote this) 
The best part is your not locked into the subscription, you  can cancel any time and you keep all your credits, forever.
To setup a subscription talk with an account manager at (877) 591-3252 x3 or email us at [email protected]
Get your FREE TopData Search account Here
---