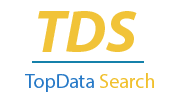 If your asking this you obviously don't have an account yet.  What are you waiting for, it's free to have an account.
Get your FREE TopData Search account Here
We don't charge anything to have an account or to run searches.
No seat fee
You only pay for data download credits
You only need pay for data credits when you need them.
We do have subscription options that have some pricing benefits, but you can get access to our platform with no annual contract requirements, cost per seat, or any other unnecessary tricks to force you to stay with us.  Request a free account today.
Get your FREE TopData Search account Here
---