MountainTop Data recommends using Clickback for delivering email campaigns to purchased list, from MountainTop Data or any list provider.  Here's  a little information on their service.
Clickback MAIL is email lead generation software that is different from other marketing automation software and other email service providers as it safely allows you to send cold and/or purchased contacts . And it's also 100% CAN-SPAM compliant. Clickback MAIL also filters out detected Canadian and European email domains, ensuring your campaigns always remain CASL (Canada Anti-Spam Law) and GDPR (EU Privacy law) compliant.
Start turning your purchased contacts into sales today by requesting a free demo here
Phone Number: (866) 684-4932
www.clickback.com
#emaildelivery #webvisitortracking #emailverification

SuiteCX is a unique set of software tools that empower CX practitioners to achieve new heights of intelligence, agility, organization, and efficiency in their CX design activities.
#cx #customerexperience #design

DirectAimMedia Provides full service and self-service email campaign delivery options.

Distribion provides full service campaign management.
#marketing #campaignmanagement

The If You Market site is a B2B Marketing content site hosting the If You Market podcast, Marketing Marvin cartoons, the If You Market Blog, B2B events calendar, and other B2B Marketing content.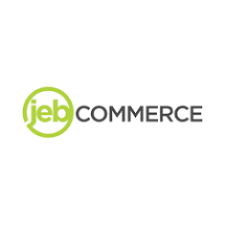 JEBCommerce is a full service, online marketing agency that specializes in performance marketing. We service both large and small organizations with a heavy focus on affiliate program management.
We're a family owned and operated business that was established in 2004. Since our inception, we have worked hard to earn the respect of our clients and our competitors. Two qualities that always get noticed is our ability to provide clients the freedom to execute their entire online marketing plans and the assurance that they have the most qualified team in the industry managing every aspect of their affiliate marketing campaigns.
Our team has been launching, running, managing, and growing affiliate programs for over 20 years. We work hard, but we also play hard at the appropriate time. Foosball is our game of choice in the office. Come on over and challenge us to a game! Our office environment is intense and high-energy and there is a constant desire to improve and learn. We enjoy working with each other and pushing each other to learn more and succeed more with every client that we manage.