19 Dec

Episode #8 | Jamie Crosbie | Hiring Your Best Marketing Team, Part 1

B2B Marketing, Business, Elephant Test Podcast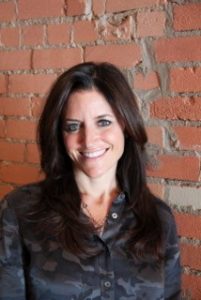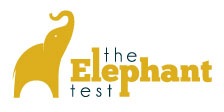 Hiring decides so much of your team's success for the future, so make sure you are hiring right. On episode eight of the elephant test Jamie Crosbie joins us to tell us how to find, interview, and hire the right kind of people for a quality marketing team.
Jamie Crosbie is the author of "The Power of 2, Exponential Sales Leadership", Speaker specializing in Peak Performance Mindset within Sales Organizations, Expert in Sales and Sales Leadership Talent Acquisition, Sales and Leadership Training, Consultant as Fractional VP of Sales. Jamie has 20 years of experience in sales leadership and the talent acquisition industry. She founded ProActivate over 12 years ago. She started her career in traditional recruiting firms primarily in sales leadership positions. The following five years were spent within online recruitment where she served as Vice President of Sales at Career Builder. Jamie, also known as Wonder Woman, comes to us with all this experience and help you with your hiring, so onto the good stuff.
Jamie Crosbie 8 The Elephant Test

- Elephant Test Podcast
Where Do You Find Good Hires for Marketing?
Jamie, wisely says that job boards are for people that are looking for jobs, and not that many people who are rocking their job will be looking on those job boards, so, she says, stay away from posting jobs on job boards, especially Craigslist. Craigslist is for finding furniture, not for finding good employees.
Instead, use paid ads for your jobs on sites that good marketers use often, something like Marketing Profs, Hubspot, KISSmetrics, or on a YouTube channel like Sunny Lenarduzzi. If you are hard pressed, post your ads on industry specific sites like AdRants.com.
Then make sure the right person is vetting the applications. If HR must do the first round, make sure you give them clear guidelines on what to look for. If possible, have a marketing person look at the applications, because no one knows what you need in your department/team like your team.
Start with Skill Sets
The first way to weed out candidates is to see if they truly have the skills their resume says they do. Asking questions like "Tell me how you became interested in marketing?" This will tell you if the candidate is truly passionate about the position rather than just a job.
A question like "What do you believe are the top three marketing challenges today?" and this will let you know if they truly have a good idea of the marketing landscape. Obviously, if you are looking for an entry level employee, this will not be as deep of insights.
Finding Employees with the Right Mindset
First off, what are the characteristics that are important to have in employee? Ones that are going to make sure they have the right mindset for a productive employee that adds to the company community:
Believes intelligence and talents can be developed

Believes effort is the path to mastery

Believes mistakes are an essential part of learning

Views failure as an opportunity to learn

Believes failures are just temporary setbacks

Embraces challenges

Welcomes feedback from others in order to learn

Believes feedback is a guide to further improvement

Views feedback as a source of information

Views other's success as a source of inspiration and information
To know more about hiring the right team, make sure to listen to the episode or ask Jamie questions yourself:
You can ask Jamie more questions
Linkedin: Jamie Crosbie
Facebook: Proactivate
Instagram: Proactivate
Twitter: @JmCrosbie
If you have questions for us you can email us at ElephantTest@Mail.com or leave a comment below for us.
This post is based on a podcast interview with Jamie Crosbie from Proactivate. Follow Jamie on twitter @JmCrosbie. To hear this episode, and many more like it, you can subscribe to The Elephant Test.
If you don't use iTunes, you can listen to every episode here.