05 Dec

Episode #7 | Terry Hedden | Multitouch Marketing

B2B Marketing, Business, Elephant Test Podcast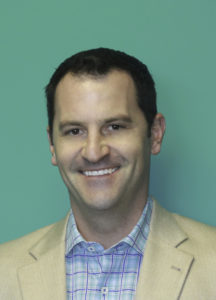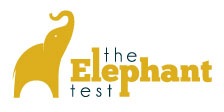 How many touches does it take to break through? What kind of touches make the biggest difference? The more you leverage that multi-touch campaign concept, according to Terry Hedden, the more your ROI will go up.
Terry is the CEO of Marketopia and is passionate about helping IT B2B companies grow through multi-touch marketing strategies and campaigns.We spoke with him at length about what multi-touch marketing looks like and how why your company can't afford to not invest in this proven strategy. Here are the highlights of what he had to say.
Terry Hedden 7 The Elephant Test
The Two Sides of the Multi touch Marketing Coin
A great multi-touch marketing campaign is more than just outbound marketing–it takes inbound marketing into consideration, as well.
On the inbound side, you have to lay the groundwork and make sure that anyone looking for you, can find you. SEO, website, content marketing, social media, do it all and get that brand awareness. Without that, it's hard to do anything else.
Then you have to be proactive and reach out – get your outbound marketing going. If you have established your credibility, your brand, and visibility, going after the direct leads will be infinitely easier. Once you've set up your inbound marketing, it's time to jump into email marketing, trade shows, door knocking on all the doors.
And what touch type makes the biggest difference? The final outbound call. But jumping straight to the outbound call doesn't do nearly as well on it's own as it does with all the other touches behind it.
It's the most expensive and the most challenging channel, and it's often hard to get sales people to do it, but it's the one that Terry says every campaign needs to conclude with as it has the highest response rate.
Marketing Isn't Magical And It Isn't Optional
Terry has seen so many small businesses who view marketing as optional and leads as some mysterious, magical unknown that come to you through luck, when it's actually quite mathematical.The more you do, the more leads you get. The more touch-points you have, over more mediums, multiple times, the more successful you'll be.
"Stop accepting the idea that marketing is some magical thing." – Terry Hedden
If you can separate the emotional side of marketing and make it logical, you can start to put numbers to what you're doing and where you want to go. You can turn a once seemingly ethereal marketing dream into a quantifiable, measurable goal.
Tips for a successful multi-touch marketing campaign
-Stop dreaming, start doing
-Be logical
-Do the numbers
-Hire the right people
-See it through
-Maintain accountability
Be persistent, but don't be annoying. If a prospect has opted out of your campaign, let it go, but if not, keep trying every avenue you have available to you to reach out. Don't stop at just an email or rely on an awesome online campaign–follow up with additional touch-points and wrap up every lead with an outbound call.
You can ask Terry more questions
email: terry.hedden@marketopia.com
Phone: 844.482.4769
Twitter: @THedden03
If you have questions for us you can email us at ElephantTest@Mail.com or leave a comment below for us.
This post is based on a podcast interview with Terry Hedden from Marketopia. Follow Marketopia on twitter @MarketopiaTLM. To hear this episode, and many more like it, you can subscribe to The Elephant Test.
If you don't use iTunes, you can listen to every episode here.
The Elephant Test is Brought to you by MountainTop Data.  Providing data services for B2B marketing, including data cleaning, appending, verification, and contact lists for B2B marketing.