21 Nov

Episode #6 | Charles Rogel | Employee Expereince & Customer Engagement

B2B Marketing, Business, Elephant Test Podcast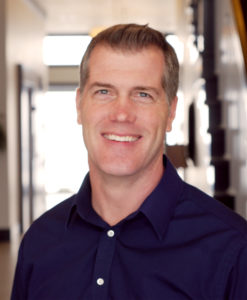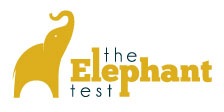 Marketing and employee engagement aren't exactly known to go hand-in-hand. But they should. Your employee engagement is intertwined with your customer experience, which often begins with your marketing team.
Our guest today on The Elephant Test was Charles Rogel, CEO of DecisionWise. While his company literally wrote the book on employee engagement, Charles takes it one step further to show how engaged employees are the best brand ambassadors your marketing team could ask for.
Charles Rogel The Elephant Test
The Three Contracts of Engagement
DecisionWise has come up with three engagement measures they refer to Engagement Contracts:
The Brand Contract | The Transactional Contract | The Psychological Contract
The Brand Contract measures your desirability as a potential employer. What draws applicants to your organization? Are you desirable for your benefits? Does your organization look good on a resume?
This "contract" is mirrored with your customers, as well. What about your brand is attractive to prospective clients? What are you known for that attracts new business?
The Transactional Contract, while basic (you do work and we pay you), is actually really important. You can do the basics, yes, but it's not going to set you apart.
Adding perks–flexible hours, free lunches, on-site gym, etc–are great for building engagement. At the end of the day, you want your employee to walk out the door thinking, "I don't want to leave, because I am so satisfied here." Engagement is just another way to measure satisfaction.
Interoffice perks like team lunches and after-work drinks where the "guard" of work can be let down also help drive engagement.
As with the Brand Contract, so, too, can the Transactional Contract be mirrored with your customers. They pay you and you provide them a good/service, but it doesn't have to end there. What effort are you putting in to provide the extra mile with your service?
An engaged employee is more likely to make that transaction a bigger and better experience for the customer than one who is just there to pick up a paycheck.
Lastly, and arguably most importantly, the Psychological Contract is where you're going to build your internal brand ambassadors.
A happy and engaged employee feels like they have meaning, autonomy, growth, impact, and connection in their job. These five psychological factors are non-negotiable when it comes to employee engagement.
What's the cross over?
The employee experience is a lot like the customer experience in that it's a journey–from the first interview, to first meeting their boss and coworkers, to their first training seminar, first performance review, etc.
An employee's level of engagement, or satisfaction, is affected by each of these touch-points for their time with a company. A positive experience leads to greater engagement and the converse is true.
Another way to think of it is like the operating environment or system for your people–how is that environment helping your people to run efficiently, or inefficiently?
When your OS is running efficiently and cohesively, that's when you begin to attract, retain, and really engage employees at work.
The link back to your customers comes with any interaction between a customer and an employee. A disengaged employee, who isn't satisfied in his work, will most likely provide a negative experience to the customer on their journey with your company.
Want To Know More?
If you're looking for more insight on growing employee engagement and creating a better customer experience, DecisionWise has some great resources for assessing your employee engagement, as well as two books written to help you understand how to grow it.
The Employee Experience: How to Attract Talent, Retain Top Performers, and Drive Results
MAGIC: 5 Keys to Unlock the Power of Employee Engagement
Follow Charles on Twitter: @CharlesRogel
Find DecisionWise on Twitter: @DecisionWise
This post is based on a podcast interview with Charles Rogel from DecisionWise. To hear this episode, and many more like it, you can subscribe to The Elephant Test.
If you don't use iTunes, you can listen to every episode here.
Please leave questions or comments below or email us at Elephanttest@Mail.com
You can follow us @elephanttestMTD & @ElephantTest to get news about the latest episodes and more helpful hints
Powered by