10 Oct

Episode #3 | Mike Moran | Artificial Intelligence

B2B Marketing, Business, Elephant Test Podcast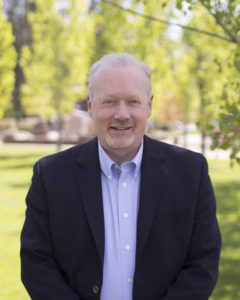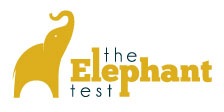 On today's episode, we interviewed Mike Moran and discovered a whole world of AI for marketing we didn't know existed.  The onset of incredibly sophisticated artificial intelligence is inevitable. People on both sides of the coin—panic and relief—are predicting the same reality, they just have different perspectives on what that means for them.
"Whether you're scared or not about AI is mostly a personality test." – Mike Moran
In marketing, everything from content marketing to problem solving could be effected – with pretty positive results.
For instance, once use would be to get your content to work better. There are a lot of different ways to use AI, but to Mike, the most important thing marketers need to understand about it is this: The difference between AI and any other kind of software is that AI improves as you keep using it. It uses the data to make itself smarter.When you tell AI to do something, you're telling it to optimize for a certain outcome. You're telling it to try to improve a particular thing until you reach nirvana.
Mike Moran The Elephant Test
Another way to use AI in marketing is to gain understanding what content might "go viral" might be a problem a marketer has. Others are understanding which content leads to higher conversions or which email gets more clicks. If you can define the problems that you want solved, you can let the technologists figure out how to solve them.
For more insight on AI, listen to the episode!
Mike Moran is an Author, professional speaker, and consultant on digital marketing, content marketing, search, social media, and web and text analytics technology.  Over 30 years in the computer industry with experience in both personnel and project management of teams of over 60 people. Expert in publishing, hypertext, text retrieval, text analysis, and knowledge management. Frequent professional speaker, holder of 12 patents and co-author of best-selling book on search marketing called Search Engine Marketing, Inc., and co-author of Outside-In Marketing. Author of a book on internet marketing called Do It Wrong Quickly. A certified marketing professional also proficient in managing individual customer engagements. One of just 400 IBM Distinguished Engineers. Senior Fellow of the Society for New Communications Research (SNCR). Member of the SEMPO Board of Directors. Member of Search Engine Marketing Council if the Direct Marketing Association and charter member of its Internet Marketing Advisory Board. Professional member of the National Speakers Association who earned the Certified Speaking Professional (CSP) designation in 2015. Founder of the Biznology newsletter and blog available at biznology.com.
Book: Outside-In Marketing by Mike Moran and James Matthewson  
Follow Mike on Twitter @mikemoran
This post is based on a podcast interview with author and digital marketing consultant Mike Moran. To hear much more from Mike that we didn't cover here, check out his episode, and many more like it, by subscribing to The Elephant Test Podcast on itunes.

If you don't use iTunes, you can listen to every episode here.