26 Sep

Episode #2 | Charlie Liang | Account Based Marketing

B2B Marketing, Business, Elephant Test Podcast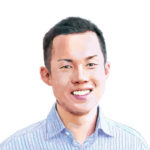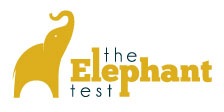 In the most recent episode of The Elephant Test we talked to Charlie Liang, Director of Marketing at Engagio and someone who lives and breathes ABM every day. We're summarizing his thoughts in this post.If you were unclear about exactly what ABM is, you won't be after Listening to this episode.
Account-Based Marketing: A Simple Explanation
Before ABM, marketing was about leads and people. With ABM, you're instead looking at accounts first and holistically, then developing a strategy to get a goal at those accounts.
The lead-based stuff works, but you're talking to each person as their own person versus actually using what you learn talking with that person in another conversation, with someone else at the company. If you look at buying centers, most companies have 5-7 people involved in a purchase of a technology or tool. So why would you talk to each individual the same?
They all have different pain points and are in different stages of seniority. That's where account-based marketing hits home with a lot of companies.
Also, it aligns marketing more closely with sales. Sales has been doing account-based strategies for a while, but marketing has lagged behind a bit. They're finally catching up, and sales is giving marketing more love as well because they're finally aligned around the same accounts.
"The reason ABM is effective is because it keeps raising the bar," Charlie told us.
Charlie Lang The Elephant Test
The bar is getting higher, and if you're below it, no one is going to respond. Marketers are the toughest critics of themselves, because they know what it takes to do good marketing, so if you're marketing to marketers, the bar is even higher.
But even for other personas, sales and marketing people are getting more sophisticated. You have to continually reinvent yourself and try approaches that are rare.
Think about direct mail. The reason its popularity is returning is because it's hard. Not a lot of people can do it, and even fewer people can do it well. Because it's so rare of a tactic, it's been more effective.
ABM is all about doing rarer things and raising the bar so your voice is heard by prospects.
Charlie is an all-in-one marketer and Account Based Marketing evangelist. He's passionate about everything marketing, including innovation, evangelism, content, and technology. Charlie loves building startups. He is a 4x Marketo Champion and certified in Salesforce, Marketo and Google Analytics. He holds a BS Management Science from UC San Diego.
Twitter @CharlieCLiang
You can find more information about Engagio here
The Clear & Complete Guide to Account Based Marketing
See a demo of how Engagio works
This post is based on an interview with Charlie Liang from Engagio. To hear this episode, and many more like it, you can subscribe to The Elephant Test.
If you don't use iTunes, you can listen to every episode here.