10 Apr

Episode #16 | Ruth Stevens | B2B Data

B2B Marketing, Business, Elephant Test Podcast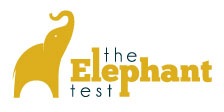 Ruth P. Stevens is a sought-after speaker and educator, and has taught at business schools in Asia, Australia, Latin America and New York City.  She studied marketing management at Harvard Business School, and holds an MBA from Columbia University. She has held senior marketing positions at Time Warner, Ziff-Davis, and IBM.   
Ruth is currently an adjunct professor at NYU Stern, and taught for 8 years at Columbia GSB.  For the last 2 years, she taught marketing to MBAs and undergrads at Hong Kong University of Science and Technology.
Ruth also consults on customer acquisition and retention, for both consumer and business-to-business clients.  She serves on the boards of directors of the HIMMS Media Group, and the Business Information Industry Association.   She is a trustee of Princeton-In-Asia, past chair of the Business-to-Business Council of the DMA, and past president of the Direct Marketing Club of New York.
Ruth was named one of the 100 Most Influential People in Business Marketing by Crain's BtoB magazine, and one of 20 Women to Watch by the Sales Lead Management Association.  She serves as a mentor to fledgling companies at the ERA business accelerator in New York City.
Ruth is a guest blogger at Biznology  AdAge, HBR.org,and Target Marketing Magazine. Her newest book is B2B Data-Driven Marketing: Sources, Uses, Results.  She is also the author of Maximizing Lead Generation: The Complete Guide for B2B Marketers, and Trade Show and Event Marketing, and co-author of the white paper series, "B-to-B Database Marketing."  Learn more at www.ruthstevens.com.
Ruth Stevens on B2B Data

- The Elephant Test Podcast by MountainTop Data
Resources and info <book recommendations, resource links, etc>
If you have questions about the Elephant Test or would like to  suggest a guest, please email us at ElephantTest@Mail.com.
To hear this episode, and many B2B marketing conversations, you can subscribe to The Elephant Test on apple iTunes or where ever you get your podcasts.  You can also listen to every episode here.